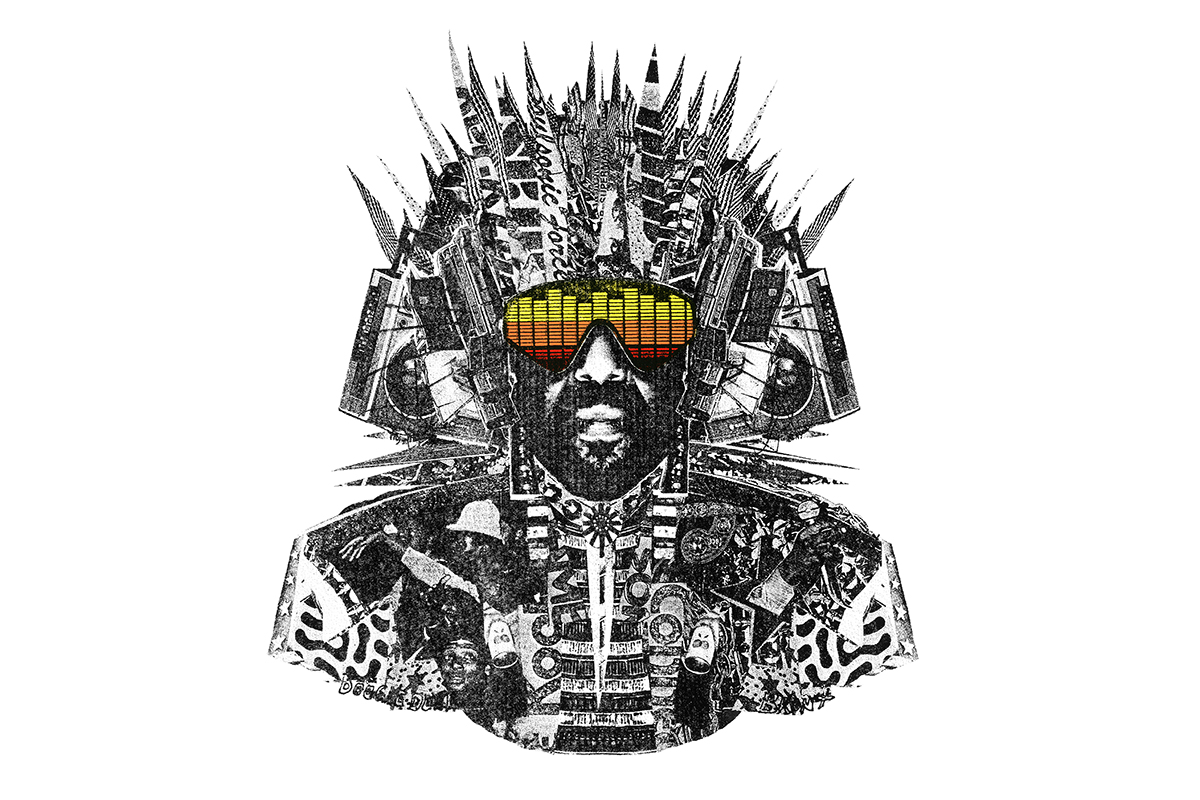 In 2007, the Cornell Hip Hop Collection was established through a foundation gift from Johan Kugelberg, who donated his collection of materials that he'd gathered for the 2005/2006 traveling exhibition "Born in the Bronx – A Visual Record of the Early Days of Hip Hop" and the 2007 Rizzoli publication of the same name. Now, the show has opened at Boo Hooray in NYC.
The archive was announced at a Cornell-hosted global hip hop symposium in 2008. In the years since, the Cornell Hip Hop Collection has grown to be the largest archive of historical hip hop materials in the world, spanning over four decades and over 200,000 objects including artwork, sound recordings, ephemera, posters, flyers, clothing, and photography.
Paul Insect's great signed silkscreened portrait of Afrika Bambaataa is in the Boo Hooray webshop.
Exhibited by Boo-Hooray at Gavin Brown's enterprise, the materials in this exhibition highlight the personal narratives and archives of hip hop's grand architect Afrika Bambaataa, the late master of hip hop design Buddy Esquire, Wild Style director Charlie Ahearn, and Joe Conzo, the photographer who the New York Times said "took hip hop's baby pictures."
Features of the exhibition include:
A wall display of sure-shots from the Afrika Bambaataa record collection. These records had the name of the artist covered up for Bambaataa to maintain DJ exclusivity of rare breakbeats in the early days of hip hop.
Original Afrika Bambaataa manuscripts and notebooks, including the original lyric for "Planet Rock."
A selection of original breakbeat records from Afrika Bambaataa's collection, showcasing the building blocks of DJ culture.
A grid of original cells from the animated sequences of Charlie Ahearn's film Wild Style.
A large collection of original hip hop flyer art by Buddy Esquire from the late 1970s and early 1980s.
Vintage prints and exhibit prints of Joe Conzo's iconic photographs of the early days of hip hop.
Handpainted hip hop clothing by Buddy Esquire dating from the 1970s to 1990s.
via Juxtapoz