Pop meets street art. For the first time, international artists and designers from the street art scene will come together at the NRW-Forum Düsseldorf, Germany.
More than 2000 works of photography and graphic design, as well as graffiti, sculptures and designer toys, will be presented in spectacular displays to create a colourful Gesamtkunstwerk of pop culture.
Including works by Banksy, Javier Calleja, Martha Cooper, Shepard Fairey, Daniel & Geo Fuchs, Herakut, JR, KAWS, Osgemeos , Josh Sperling, Swoon, Ricky Powell, Stefan Marx, ZEVS and many more!
MOLOTOW is partner of the show and contributed a few collector MOLOTOW Premium spraypaint cans by LOOMIT or the 123KLAN from the late Nineties. You can also participate in Street Art workshops we are providing the art tools for!
The exhibition opened the doors today (September, 30th, 2022) and runs until February, 05th, 2023!
Below please find some impressions of the Opening event!
Make sure to pay this show a visit while in the NRW Area Germany! Adress: NRW-Forum Düsseldorf · Ehrenhof 2 (www.nrwforum.de)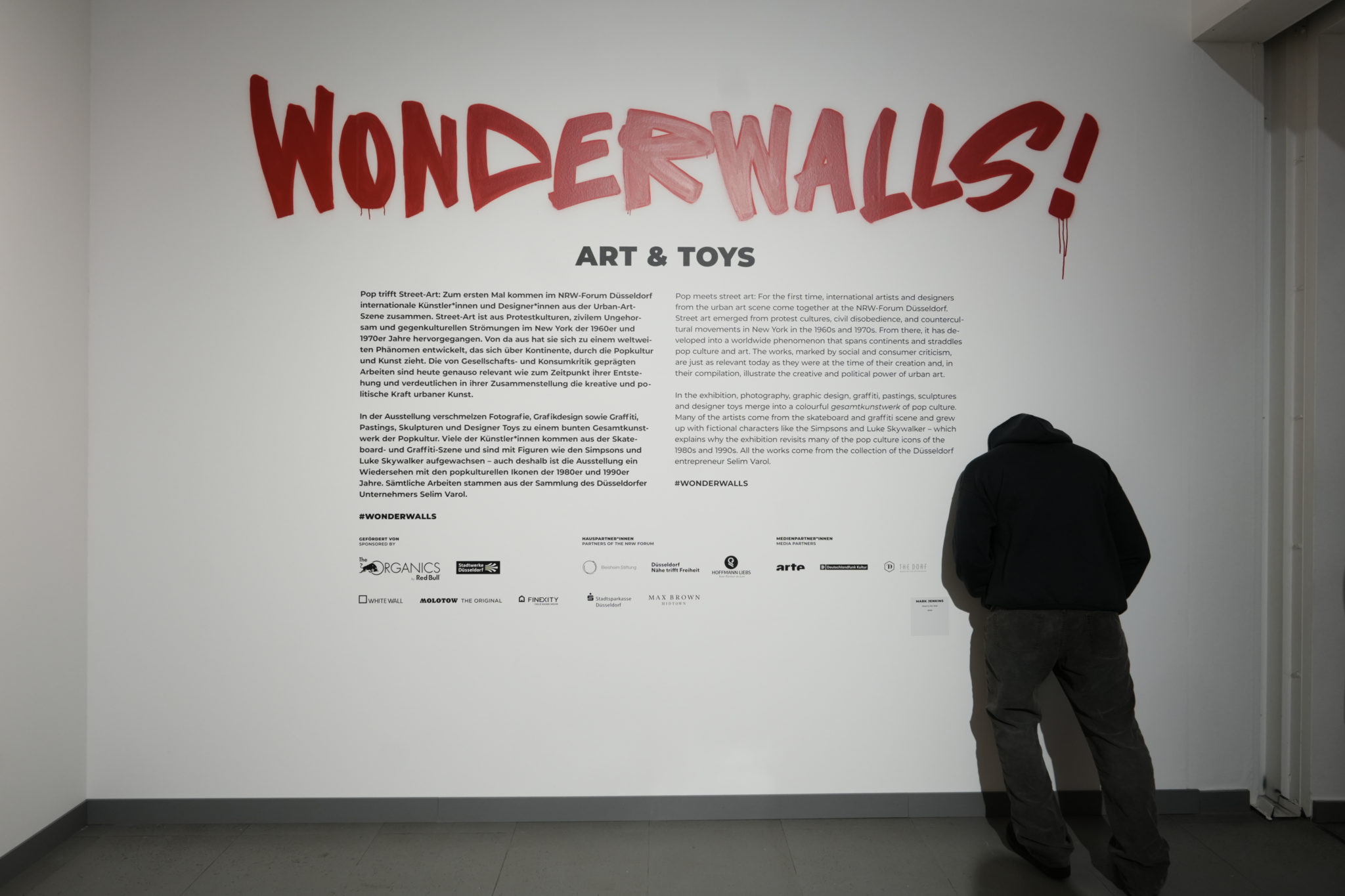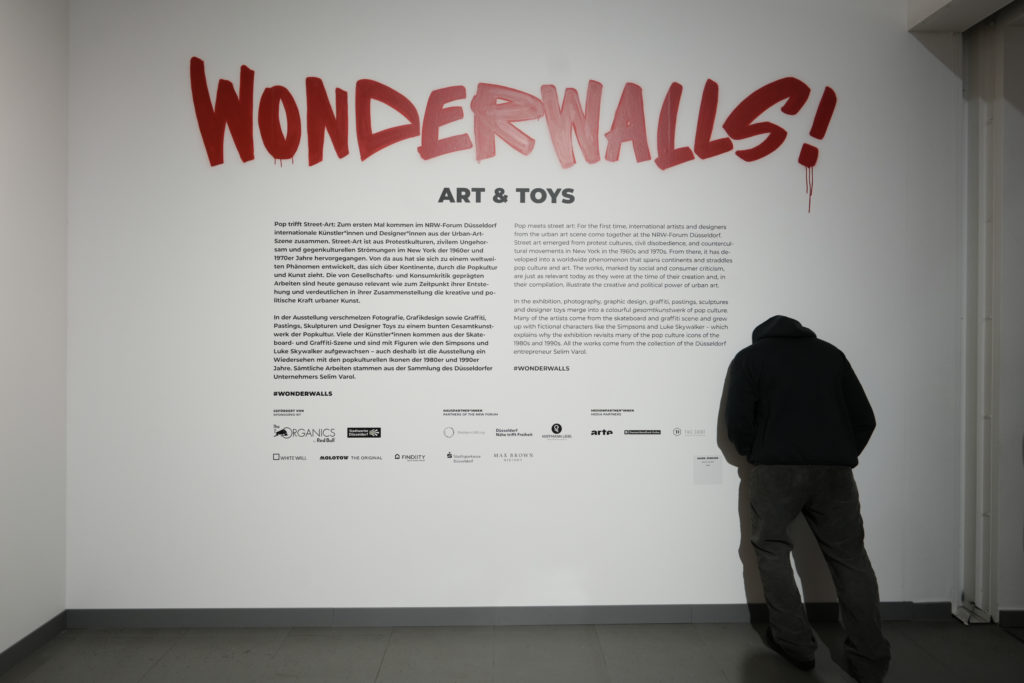 Street art originally stemmed from protest cultures, civil disobedience and countercultural movements of the 1960s and 1970s. In the United States, young graffiti artists first sprayed their names or simple tags on houses and underground trains. This later evolved into increasingly sophisticated images that covered entire building walls. The entire city became a gallery. These pioneers took great risks and remained largely anonymous because of their illegal actions. Many of the artists chosen for this exhibition come from skateboard and graffiti scenes. They grew up with characters like Bart Simpson and Luke Skywalker – which is why this exhibition is also a chance to reconnect with 80s and 90s pop culture icons.