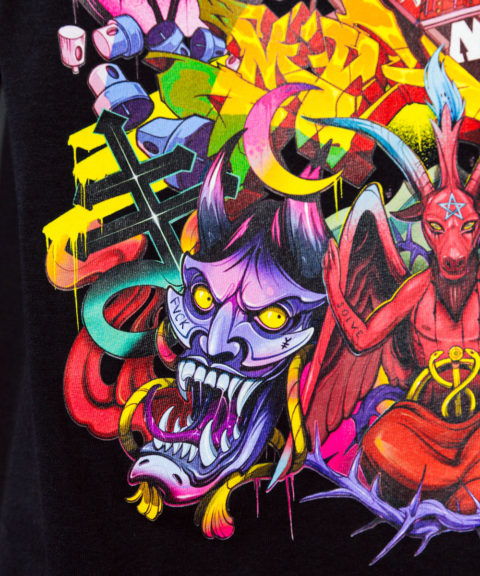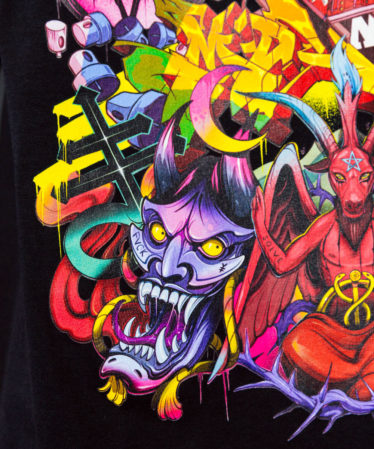 666 The number of the Tees – might be a working title of the latest collaboration between both urban brands MOLOTOW™ and STAYCOLD APPAREL.
Fresh, dynamic and also some kind of provocative – the two brands are involved in scenes that are a part of rebellious, creative subcultures that have something in common: creativity as an expression of non-conformity. In doing so, both scenes (the tattoo and the graffiti scene) have parallels: comic styles, calligraphy, symmetry and three-dimensional characters. How those artworks are applied is a minor matter. Not only markers, pens and spray cans are used, but also the tattoo gun.

There's merely a difference in the life cycle of the artwork. Thus, Graffiti is an ongoing competition that can be seen on walls mostly temporary, whilst the good old tattoo handicraft (also competition) is applied for permanence until kingdom come. Taking these lines, it is easy to start musing about the philosophic depth, but as both brands are well-known for acting along the lines of "Don't talk the talk, if you can't walk the walk.", the outcome was a wicked t-shirt collection with 3 different styles.

The designs were created by the both Spanish artists Guindero (tattoo) and Miedo12 (graffiti). All designs address the above-mentioned similarities of both arts:
Whether speaking of a monster consisting of spray paint and tattoo ink, rebellious agitators fighting against the mishmash of the mainstream, or the fusion of best of symbols of both scenes.
The collection is extremely rare, strictly limited and thus a must-have for real collectors, insurgents, fans and stylers (although we really don't like this term).