More than 3 years of development and finally ready for the public:
We proudly present the latest product innovation, our sustainable Twin Marker SKETCHER with more than 60.000 combination possibilities!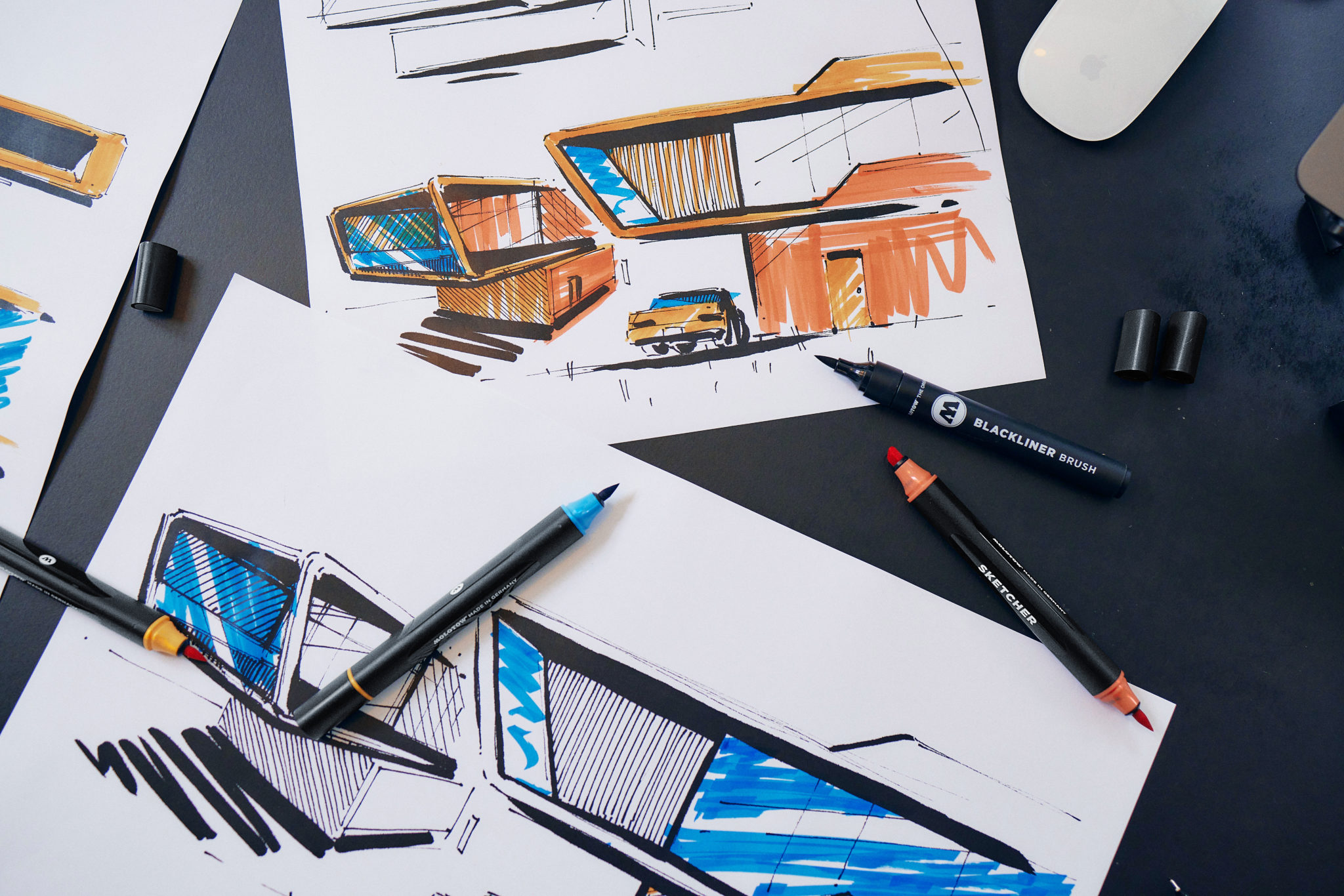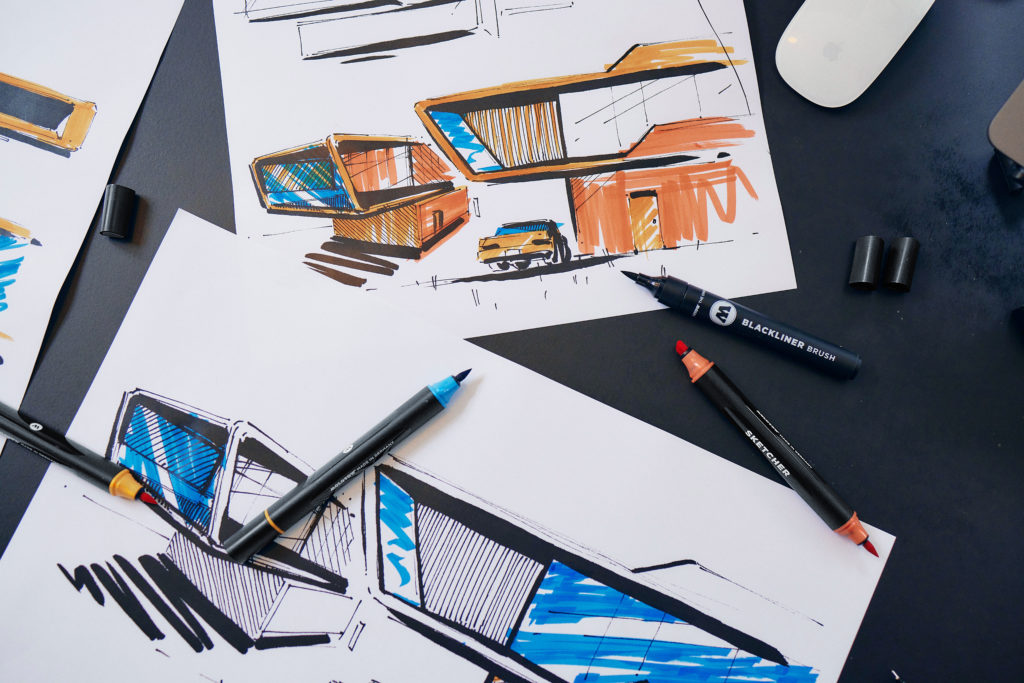 The Twin Marker was developed and produced in cooperation with Schneider Schreibgeräte GmbH. In doing so a special new AquaPro ink was created: although it is water-based, it has a good UV resistance and dries as quickly as alcohol-based inks. 
Moreover, it is primarily made of 95%* recycled plastics.
As the SKETCHER Twin Marker has a unique cartridge exchange system with robust and hearable locking function, each color shade (inclusive tip) can be replaced by a single cartridge. This avoids 56% plastic (means 10.6 g plastic) for each cartridge purchase.
PURPOSE-BUILT MARKER INNOVATION
The SKETCHER features an ergonomic marker shape with eroded surfaces for a nice grip. Clean concept art, accurate sketches and constant-floating colorations are a piece of cake with the nice grip and stable handling.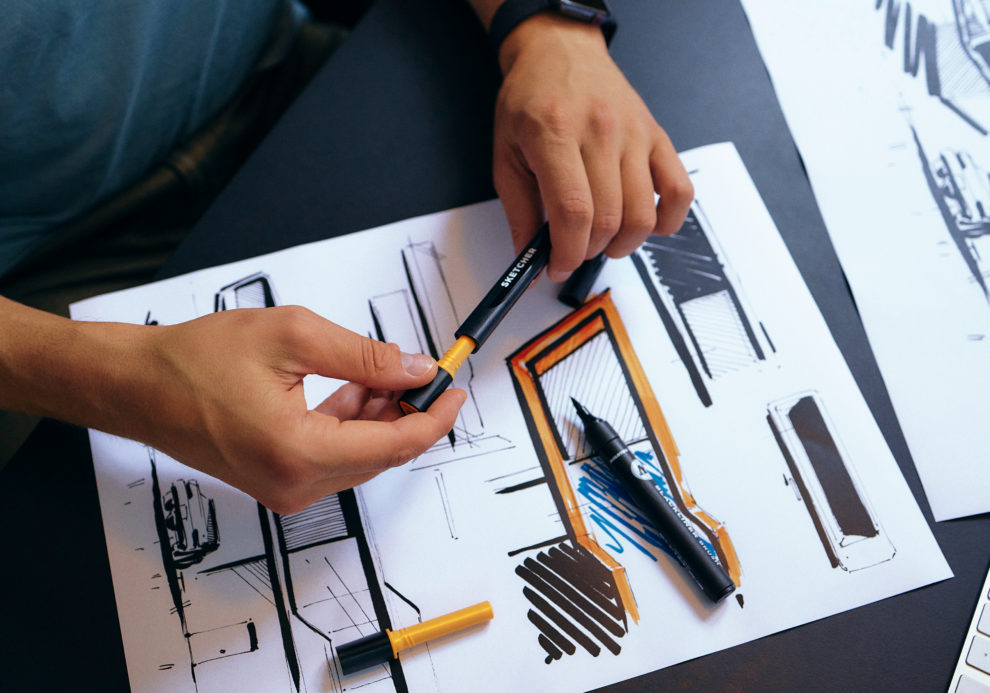 SKETCHER is perfect for graphic and fashion designers, illustrators, students as well as architects and professional artists. Choose now, from 120 color shades and 3 tip shapes and make the SKETCHER, YOUR SKETCHER.
Get into the world of SKETCHER!
#SKETCHBETTER
with
#Yoursketcher