A highly recommendation for this exhibition! Don´t forget to visit Selim Varols huge collection of vinyl toys and poster from may 26th to september 16th at me Collectors Room Berlin! The Opening is on saturday from 3 pm till 10 pm!
"meine sammlung, das bin ich – meine kindheit, meine freunde, meine helden, meine vorbilder, was mir spaß macht, gefühle die mich bewegen. bilder meiner reise: 'at home i'm a tourist'" (Selim Varol)
Vom 26. Mai bis 16. September 2012 präsentiert der me Collectors Room Berlin die Sammlung von Selim Varol. Damit steht wieder das Thema des Sammelns und der Sammelleidenschaft im Fokus einer Ausstellung. Der 39-jährige, türkischstämmige Sammler aus Düsseldorf sammelt seit seiner Kindheit Toys und besitzt mit rund 15.000 Figuren eine der größten dieser Sammlungen Europas. Einen weiteren Sammlungsschwerpunkt bilden Arbeiten von Künstlern, die ihren Ursprung in der Street Art und im "Pop-Surrealismus" haben. Kennzeichnend für alle Werke der Sammlung sind die enge Verknüpfung zwischen Kunst und Alltag sowie ihr oft spielerisch-humorvoller oder subversiver Charakter.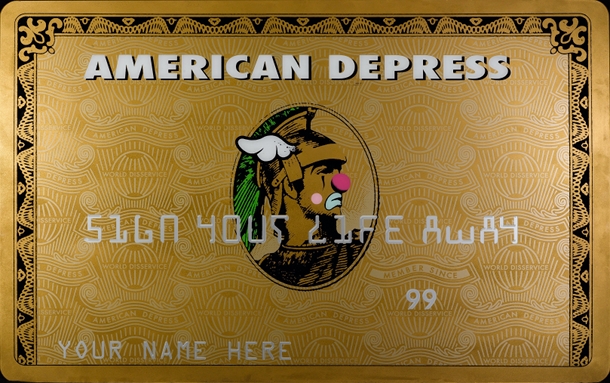 Die Welt der Toys – zumeist in Asien produziert – ist eine Welt voller Plastik und Vinyl. Die Figuren sind detailgetreue Miniatur-Skulpturen, deren Ausgangspunkte in den Fantasien zeitgenössischer urbaner Künstler und Designer oder auch in Politik und Zeitgeschehen (Andy Warhol, Fidel Castro, Hitler), der Traumfabrik der Filmindustrie (Batman, Terminator, Rambo) sowie dem Character-Design aus Comic und Manga liegen.
Viele Werke der Sammlung sind durch ihre Präsenz im öffentlichen Raum bekannt. Shepard Fairey machte im Zuge des Wahlkampfes während der US-Präsidentschaftswahlen 2008 mit seinem ikonischen Plakat "HOPE" für Barack Obama Furore. Und JR, der aktuelle TED Prize-Träger, erlangte beispielsweise 2008 mit "28 millimètres: Women Are Heroes" in den Favelas von Rio de Janeiro öffentliches Aufsehen, indem er riesige Abbildungen der Anwohnerinnen an die Häuserfassaden anbrachte, um auf deren Lebensgeschichte aufmerksam zu machen und den Frauen eine Stimme zu geben. Auch der New Yorker Künstler KAWS (Brian Donnelly), der seit 1998 mit seinen verfremdeten Bildern auf Bushaltestellen, Telefonzellen und Werbetafeln präsent war, übt seit 1999 einen großen Einfluss auf Selim Varols Sammlung aus. Er wird mit mehr als 160 Werken in dieser Ausstellung vertreten sein.
In der Ausstellung werden insgesamt 3.000 Werke von mehr als 200 Künstlern & Designern aus über 20 Ländern gezeigt.
Geplant ist, dass Künstler, die an der Ausstellung beteiligt sind, Fassaden in der Nachbarschaft bespielen.
Zur Ausstellung erscheint ein umfangreicher Sammlungskatalog u.a. mit einem Text von Jeffrey Deitch.
Teilnehmende Künstler / participating artists
123Klan, Rita Ackermann, Adam5100, Chiho Aoshima, Giorgio Armani, Suki Bamboo, Banksy, Garry Baseman, Bäst, Beast Brothers, Beejoir, Andrew Bell, Biff, Bigfoot one, Tim Biskup, Blek le Rat, Blu, Bob Dob, Bountyhunter, Randy Bowen, Brin Berliner, Bshit, Buffmonster, Milton Burkhart, Thomas Campbell, Case, James Cauty, Mori Chack, Henry Chalfant, Chip Kidd, David Choe, Luke Chueh, Coarse, Martha Cooper, Harmony Corine, Matias Corral, Robert Crumb, Dalek, Date Farmers, Dehara, Delta, Devilrobots, Dface, DJ Shadow, Dolce & Gabbana, Dolk, Doma Dr.Romanelli, Dran, Dust, Tristan Eaton, Eelus, Ben Eine, El Mac, Ron English, F.C .Ware, Fafi, Faile, Shepard Fairey, Ferg, Jeremy Fish, Florian Flatau, Sam Flores, Flying Fortress, Pete Fowler, Glen E. Friedman, Friends with you, Phil Frost, Daniel & Geo Fuchs, Hiroshi Fujiwara, Futura, Rene Gagnon, John Galliano, Jean Paul Gaultier, Huck Gee, Os Gemeos, Doze Green, Sadi Güran, Eric Haze, Evan Hecox, Herakut, Jean-Louis Dumas Hermes, Jamie Hewlett, Damien Hirst, David Horvath, David Horvath & Sun-Min Kim, Marc Jacobs, Todd James, Jamungo, James Jarvis, Oliver Jeffers, JR, Nathan Jurevicius, Alex Katz, Rei Kawakubo, Audrey Kawasaki, KAWS, Peter Kennard, Josh Keyes, K-Guy, Margaret Kilgallen, Dave Kinsey, Jeff Koons, Frank Kozik, Charles Kraft, Curtis Kulig, Kurt Vonneggut & Joe Petro III, Christian Lacroix, Lady Aiko, Karl Lagerfeld, Helmut Lang, Michael Lau, Joe Ledbetter, Karin Lehmann, Matt Leines, Michael Leon, Paul Leung, Anthony Lister, Livingroom Johnston, London Police, Robert Longo, Lunartik, MAD*L, Herman Makkink, Mantis, Martin Margiela, Marok, Mars 1, Ben Mathis, Barry Mcgee, Lucy McLauchlan, Bill Mcmullen, Dennis Mcnett, Tara McPherson, Alexander McQueen, Eugenio Merino, Mexxer, Anthony Micallef, Donny Miller, Miss Bugs, Miss Van, Mist, Brendan Monroe, Polly Morgan, Mr. Clement, Takashi Murakami, Scott Musgrowe, Muttpop, Yositomo Nara, Caleb Neelon, Nigo, Tim Noble & Sue Webster, Steve Olsen, Katsushiro Otomo, Tony Oursler, Jose Parla, Paul Insect, Marion Peck, Perks & Mini, Stefano Pilati, Ricky Powell, Miuccia Prada, Rob Pruit, Pure Evil, Pushead, Oliver Räke, Jamie Reid, Retna, Terry Richardson, Rocketworld, Jermaine Rogers, Rolitoboy, Ryca, Mark Ryden, Saber, Erick Scarecrow, Todd Schorr, Semper Fi, Since, Jason Siu, Sket-one, Skewville, Skullphone, Hedi Slimane, PaulSmith, Hajime Sorayama, Jeff Soto, Space Invader, Spanky, SPQR, SSUR, Jeff Staple, Stash, Static, Tyler Stout, Stefan Strumbel, Suckadelic, Superdeux, Judith Supine, Swoon, Tado, Gary Taxali, Osamu Tezuka, Tilt, Tokidoki, Touma, Tim Tsui, Nasan Tur, Unkl, Urban Medium, Usugrow, Valentino, Gee Vaucher, Mark Dean Veca, Donatella Versace, Viktor & Rolf, Amanda Visell, Nick Walker, Vivienne Westwood, Dondi White, Kehinde Wiley, WK interact, Jim Woodring, Word to Mother, Bubi Au Yeung, Zevs
Fotos: Vogue / rcbln.de