Graffiti artist AMIT 2.0 continues his NAMEDROPPING project with another nice exchange work, where he takes the challenge to spray the paint partner´s name and the other way around.
This time with Graffiti artist ZORN, back to Hamburg! Here is the photo report and interview after an arduous action!
SHARE IT –
FACEBOOK
PINTEREST
TWITTER
COPY LINK

"In autumn, between the first and second lockdown, I finally had the opportunity to paint a wall with ZORN BK/KGZ/DSU. KrashKid also spent a few nice hours with us in Hamburg's typical "Schietwetter". Afterwards we had some moments to warm up summarize the day:" (AMIT)
What does style writing mean to you?
I love style writing very much. It was interesting  when i startet and still is nowadays.Today it definitely has its meaning, but I heard myself and freed myself from the rigid clinging to styles. I did the same with the namedropping wall today.
What is the name of your "Amit" piece?
After painting I was a little dissatisfied because it is  apiece with another approach as usual. Not because of the "unknown" name, but also because of the look. With a bit of time that passed, the piece belongs to me very well and I think everyone else was happy with it too.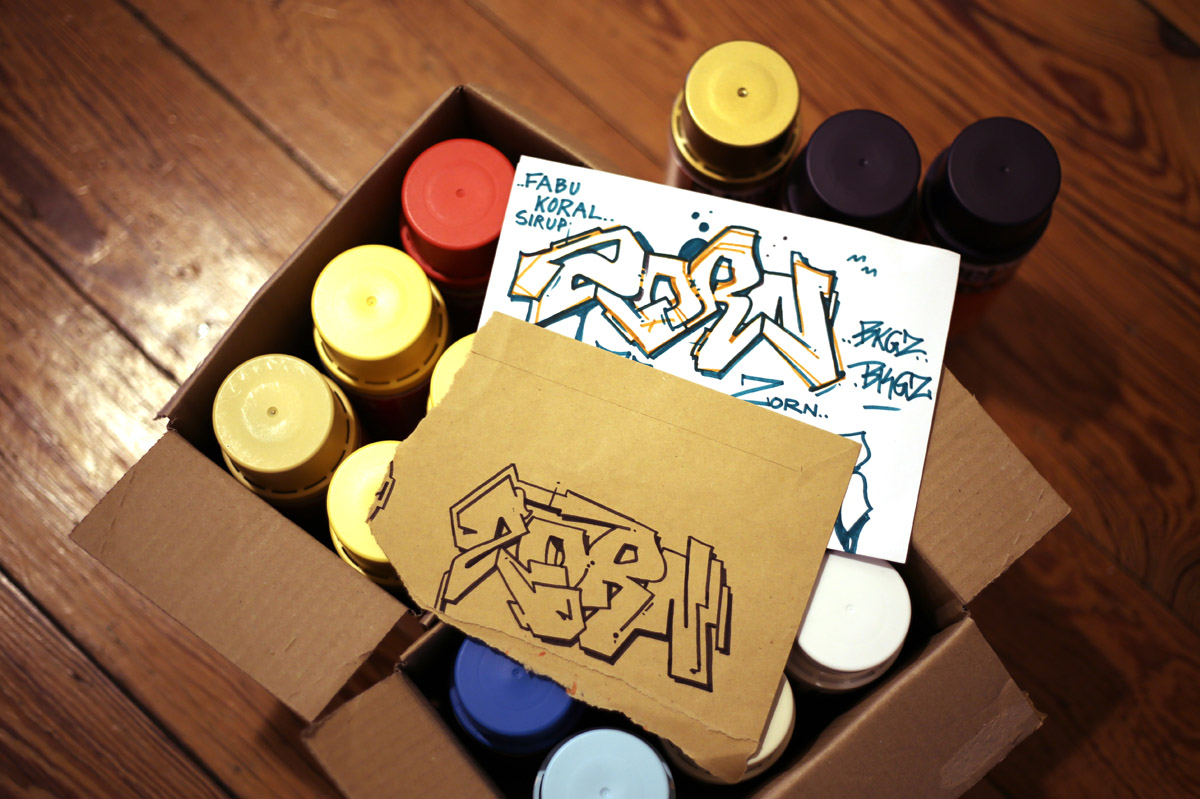 What is your favorite train station in Hamburg? And why?
S-Train Station "Diebsteich" is the most fucked up in Hamburg. Unfortunately, the station will soon be renewed and rebuilt.
Your opinion on graffiti and social media?
Social media is both a curse and a blessing. Graffiti writers who do not promote themselves on social media nearly don`t exist… (exceptions change the rule)
Is there anything to ad?
Thank you very much!