*1988, Belgium, live and works in Los Angeles (USA).
Adele Renault was raised on a farm in the Belgian Ardennes where her musical family encouraged her to travel and experience the world on her own. At just fourteen she ventured to Venezuela for a semester and then on to Brighton, England. 
During her travels she studied visual arts from classical oil painting to modern spray can graffiti, while experimenting with new media and graphic design. Renault graduated in 2010 from the Academie Royale des Beaux Arts in Brussels. She lived and worked in Amsterdam until she relocated to Los Angeles in 2017.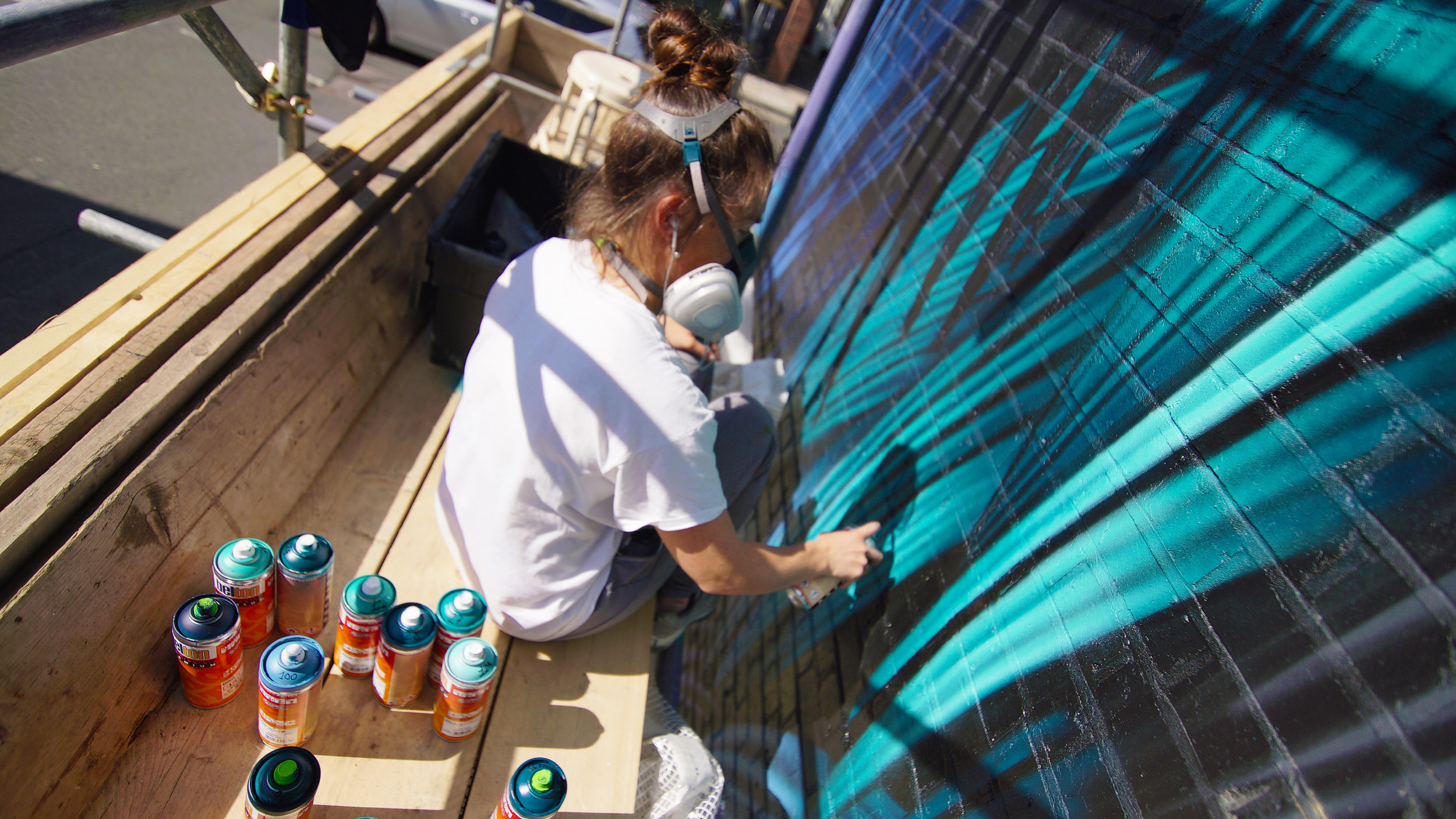 With a distinct portraiture technique focused on the ubiquitous pigeons and people of the global city center, Adele's work is immediately relatable. Her interest in people and pigeons stems from the commonality that no matter the city, each can be found in abundance. With meticulous care and attention to detail, she renders an old woman's face and a pigeon's with the same precision. The ever-changing colors of the pigeon's feathers are just as significant as the wrinkles in an old woman's face.
"The piece is dedicated to Uche and Chichi, two little girls who watched me and helped me paint everyday on their way back from school!"